Restaurant dining for tour groups in Bath
We've welcomed tour groups from all over the world for 20 years. Enjoy award winning food in one of Bath's most famous restaurants in Bath city centre.
+44(0)1225 338565
Location
Convenient location just moments from Bath's most popular tourist sites and attractions. 1 minute walk from Bath coach parking/drop off and pick up point.
Food
Award winning food with quick service. We've worked with tour agencies for over 20 years and have created flexible menus to suit all budgets.
Venue
Visit us at our historic venue in the UNESCO Bath city centre. Stunning Georgian style facade and Victorian canopy roof at the rear.
Tour group lunches in Bath at Green Park Brasserie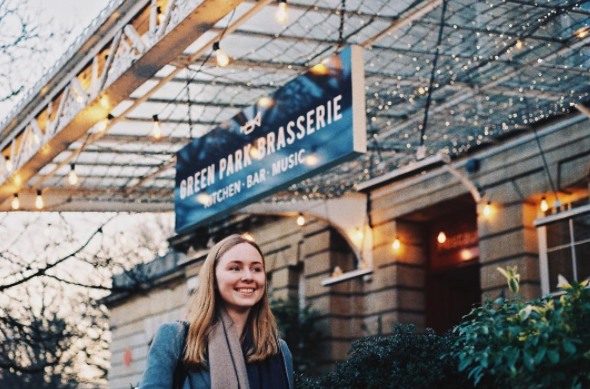 Easy Access 1 minute walk from Bath Tour Group Coach and Bus Park (Riverside Coach Park)

Beautiful Venue stunning, historic building

Large Groups venue holds 100 people plus additional function room for another 120
2 courses from £8

3 courses from £12

High quality locally sourced food

Experienced fast service

Unique restaurant in the UK
Sample Group Menus
Menus from around £12 to £26 per person, including VAT and service.
Bread and Tap Water included.
Menu 1
Caesar Salad
Cottage Pie with Fresh Vegetables
Vanilla and Chocolate Ice Cream
Menu 2
Smoked Mackerel Salad
Pork Cutlet with Spiced Apple Sauce, Herb Roast New Potatoes and Fresh Vegetables
Apple Pie and Cream
Menu 3
Asparagus and Ricotta Tart
Roast Beef and Yorkshire Pudding, Roast Potatoes and Fresh Vegetables
Chocolate Torte
Menu 4
Crab Cakes
Confit Duck Leg, Ginger and Star Anise Sauce, Potatoes and Fresh Vegetables
Creme Brulee
Our venue
We're based in Bath city centre, just moments from some of Bath's most famous attractions.
6 minutes walk to Roman Baths, Pump Rooms, Bath Abbey

4 minutes to the Thermae Spa

9 minutes to the Circus and Royal Crescent

4 minutes walk from Queen Square

2 minutes walk from Bath Tour Group Coach and Bus Park (Riverside Coach Park)

8 minutes walk from Bath Spa Railway Station
What else do we do?
As well as tour group lunches we are known in Bath for our live music, fantastic food, friendly service, events and unique venue.
Live Music
We have live music 4 nights a week from 7pm (approx). With live jazz and acoustic sets, we've welcome singers, songwriters, pianists, guitarists, saxophonists, drummers, cellist, and trumpeters over the years.
Wood Fired Pizza
Our newest business is Bath Pizza Company. Bath Pizza Company is directly behind the Green Park Brasserie under the Victorian roof of the former railway station. Bath Pizza Co regularly cater for events both inside the Brasserie and upstairs at Bath Function Rooms.
Speak to our team
+44(0)1225338565