The people behind the produce
We're exploring the farm yards and cheese dairies that shape our menus. We recently met up with Hugh and Celia Gay at Newton Farm, just 3 miles from the Brasserie kitchen.
Hugh is the 3rd generation of the family to farm at Newton St Loe. Tenants of the Duchy of Cornwall, they farm a beef suckler herd of Pedigree South Devons, Aberdeen Angus and Hereford cattle.
We've been buying cuts of fillet, rump and sirloin steak as well as bacon (for our Brasserie Burger) from Hugh and Celia since 2012 - now some of our most popular menu choices.
The Newton Farm livestock have the luxury of living outside where Hugh and Celia breed their own calves who then stay with their mothers for 8-9 months and live on the farm all of their lives. The pasture is in the Higher Level Stewardship scheme, which means no chemical fertilisers or pesticides can be used. The land is full of planted fields with British wild flowers and over 200 trees.
Like the Brasserie, the farm is a family run business; Hugh and Celia have four grown up children, all of them have helped out on the farm whilst growing up. We look forward to working with them into the future.
Below: A 30 day aged 8oz Newton Farm Sirloin Steak and the popular Brasserie Burger (Newton Farm Bacon)
A big thank you to Hugh and Celia for the tour around the farm!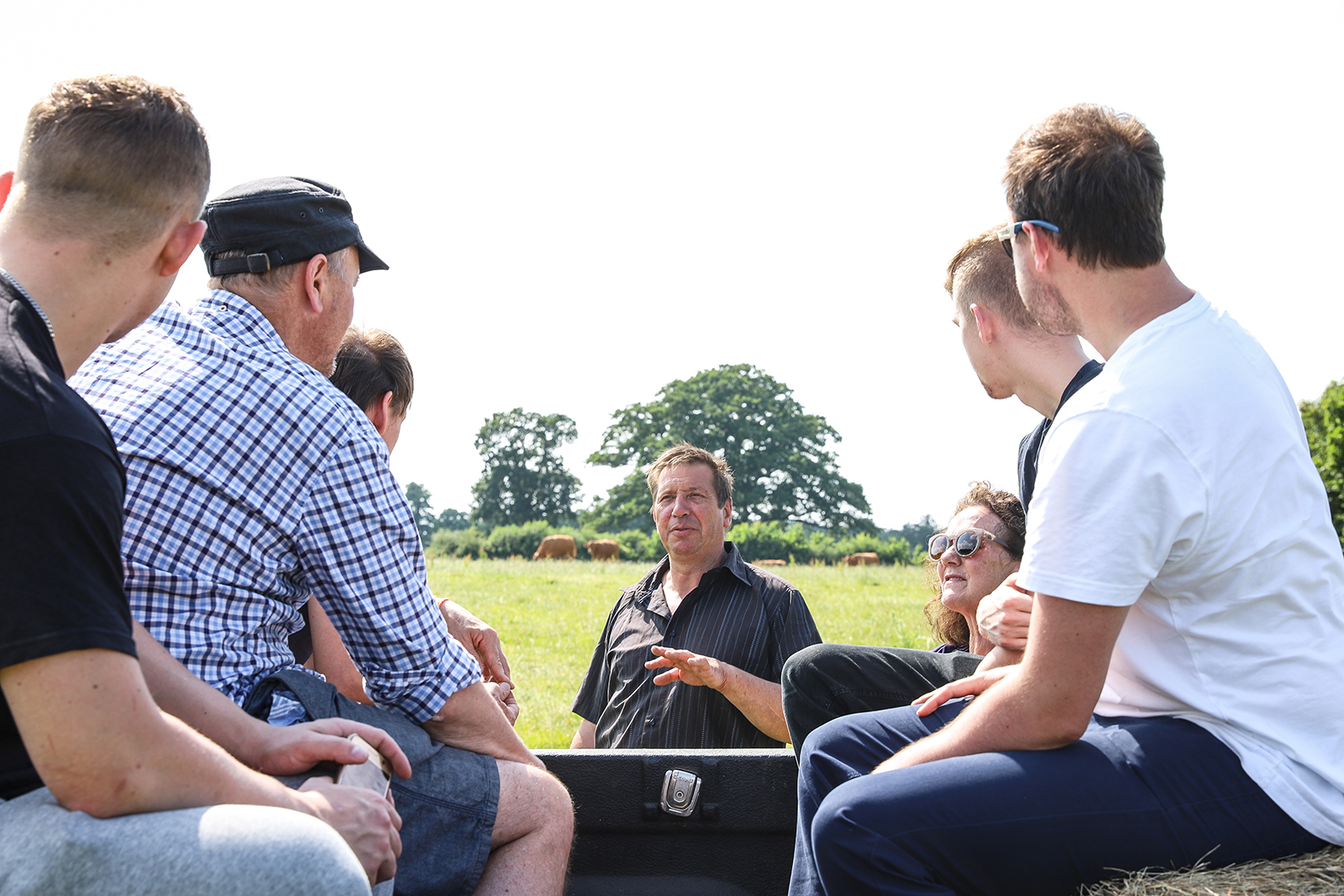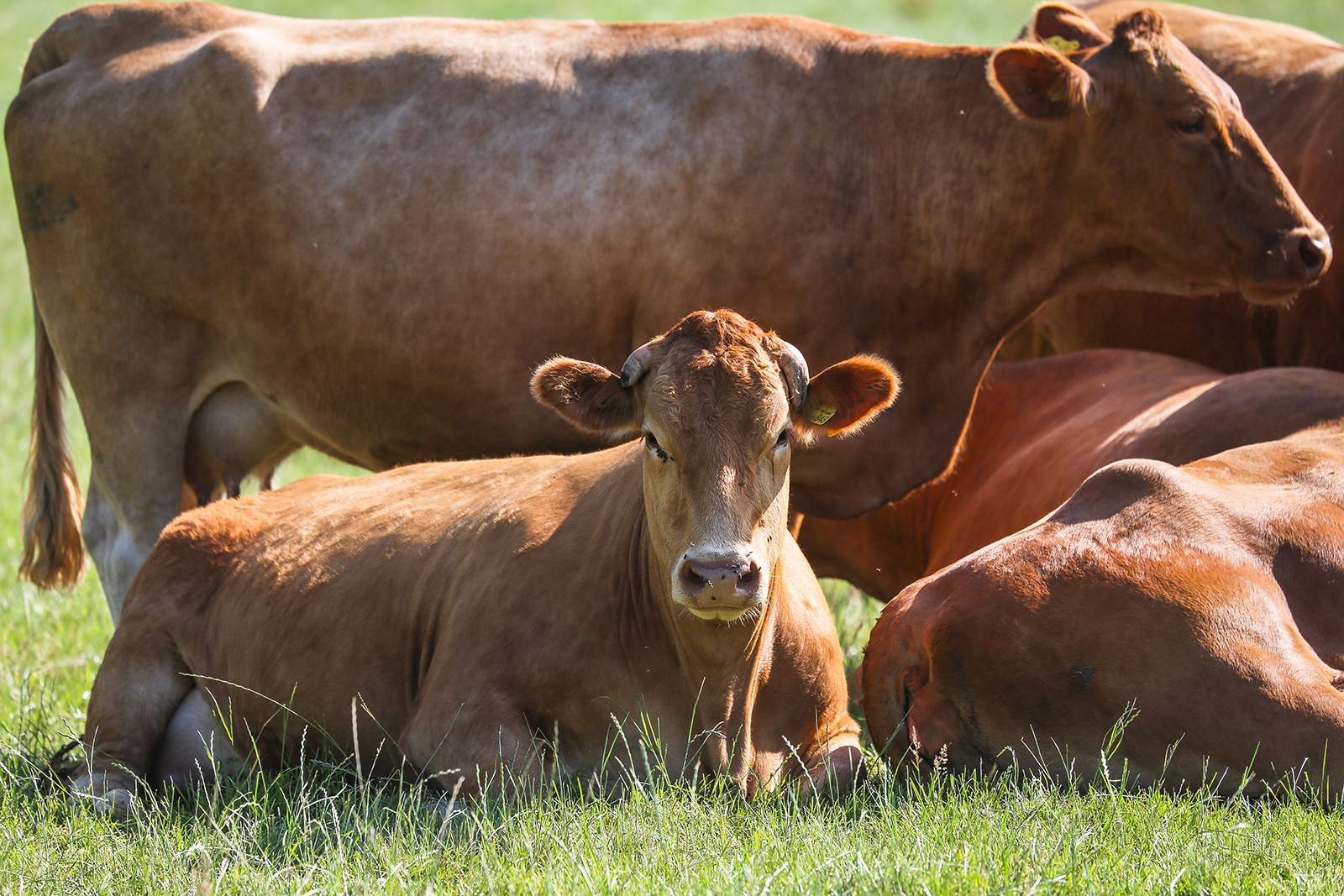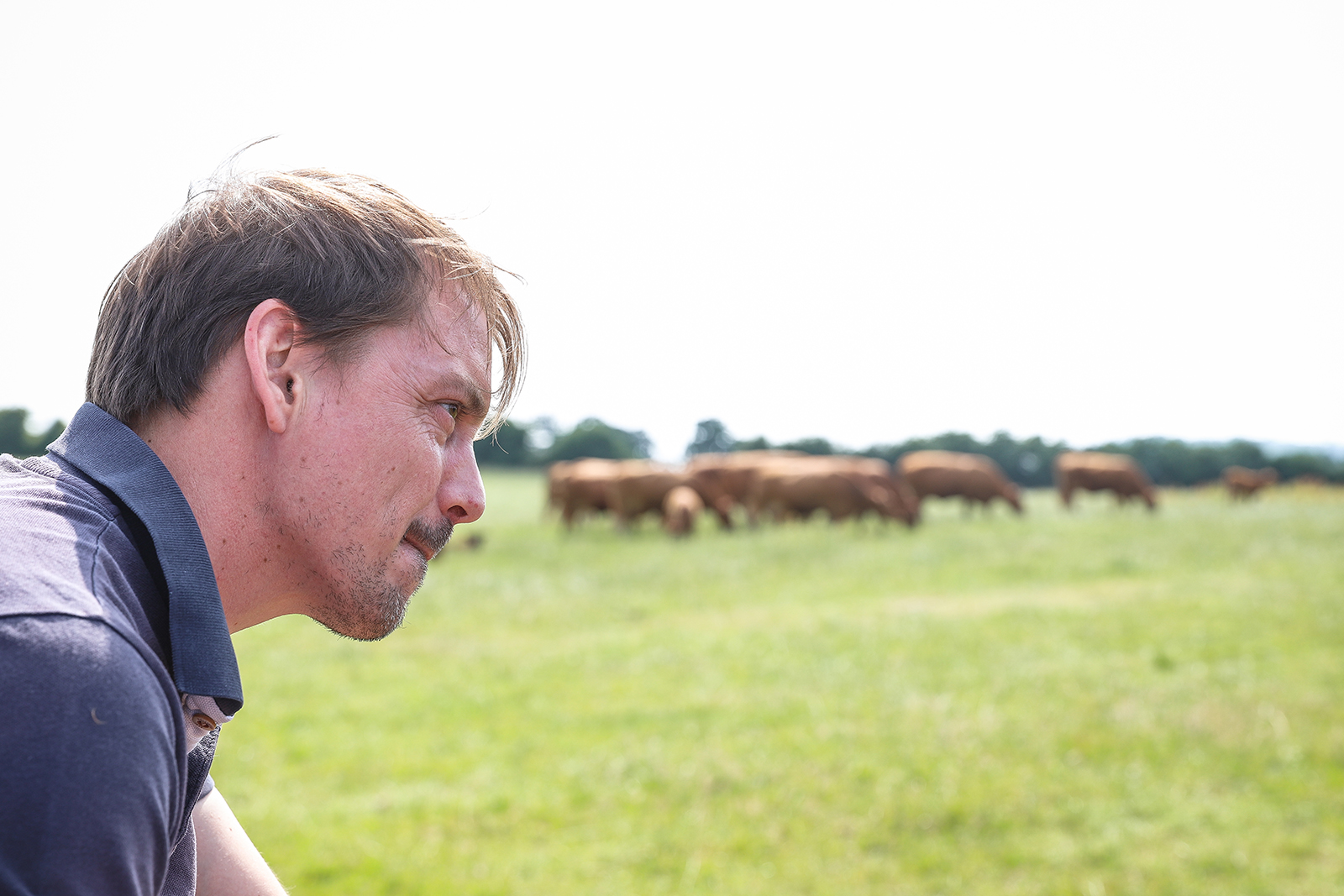 Our Newton Farm 30 Day Aged Steaks are served with either Peppercorn Sauce, Bearnaise Sauce or Garlic Butter and go very well with our Dauphinoise Potatoes or Fries.
Lead image: Top row, left to right: Adam Ponichter, Sous Chef. Andrew Peters, Owner. Steve Derry, Head Chef. Bottom row, left to right: Hugh Gay (Newton Farm), Alex Peters, Director, Jake Chambers, Commis Chef. Celia Gay (Newton Farm).